'Presence in Absence' is a reality that many migrants and their families are facing in both Europe and Africa. Families are being separated for many years and as a result of undocumented status often not capable to travel back. People are holding on to memories, tangible in the form of photos; carried with them or present in the privacy and intimacy of their (bed-)rooms. Photos of their family as well as of spiritual leaders, like from the Mouridism brotherhood of Serigne Touba. 

You can order the book.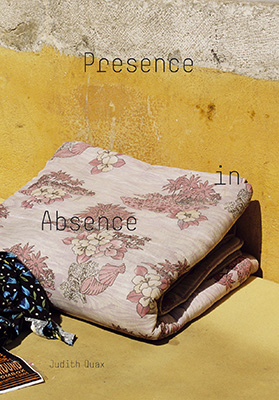 Photographs
Judith Quax 
Texts
Salah M. Hassan
Judith Quax
Graphic Design
PutGootink
Printing
Zwaan
Publishing
Lecturis
Pages 32
Size: 245 x 170 mm – 32 pages
Soft linen cover
ISBN: 978-94-9118-218-1

Published in 2014

You can order the book.