My book TOUKI – Voyage à Dakar is photo essay on the road trip I made with my Dutch-Senegalese son Noah Saliou, from Amsterdam to Dakar.
In many cities along the way, we stayed with Senegalese family and friends. Some join us for parts of the journey, or put parcels in the car to be taken home. Others share their stories about longing, fatherland and being separated from their beloved ones.
TOUKI was one of the best Dutch book designs 2020 and was on show in Stedelijk Museum Amsterdam. TOUKI means Journey in Wolof (Senegalese language).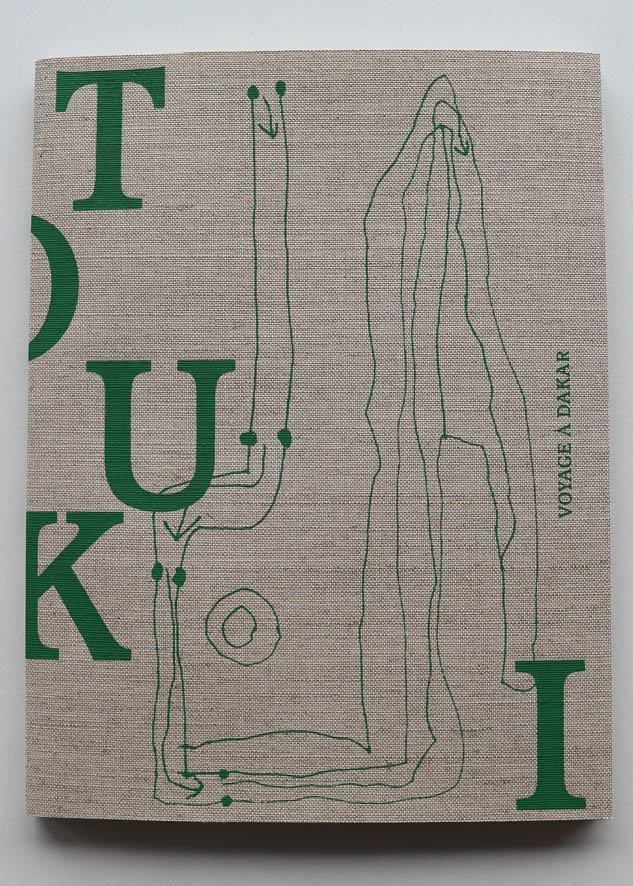 Photographs
Judith Quax & Noah Saliou
Drawing cover front
Noah Saliou
Drawing cover back
Judith Quax
Photo Editing
Judith Quax, Jenny Smets, PutGootink
Graphic Design
PutGootink
Texts
Vamba Sherif
Christine Otten
Judith Quax
Noah Saliou
Text editing
Marleen Slob
Translations
Mark Baker (English)
Véronique Corcelle (French)
Lithography
Sebastiaan Hanekroot
Production
Jos Morree
Printing
Wilco Artbooks
Publishing
Lecturis
Size
240 x 320 mm – 160 pages
Soft linen cover