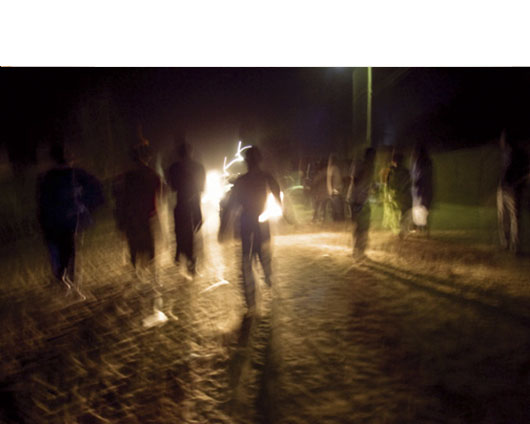 'Presence in Absence' is a reality that many migrants and their families are facing in both Europe and Africa. Families are being separated for many years and as a result of undocumented status often not capable to travel back.

People are holding on to memories, tangible in the form of photos; carried with them or present in the privacy and intimacy of their (bed-)rooms. Photos of their family as well as of spiritual leaders, like from the Mouridism brotherhood of Serigne Touba.
A reality of the migration phenomenon is people who are dying in their attempt to reach Europe. I have photographed migrants graves along the beaches of Senegal, from Dakar up north to Saint Louis at the border with Mauritania.